Vanilla Bazaar is now a supplier to the incredible 'Sonas Health Foods' who are located in Ireland. To be a supplier to anyone is amazing, as we know our products are always enjoyed. However, being a supplier to small businesses is always even better! This is because we know that small businesses have a hard time choosing which great supplier to buy from; there is always a big range!

If you are an Irish resident and you are looking to buy products from Vanilla Bazaar (but you want to check them out in store), you now can! If you live close enough to Sonas Health Foods, (Address: No.9 The Square, Newcastle West, Co.Limerick, Ireland. V42 Y685) then you can pay a visit and take a look at what we have to offer! Shopping online is always amazing, but there's nothing like holding the products in your hands!

Sonas (meaning happiness), is a healthfood store and cafe, located in Co. Limerick, Ireland. The store opened their doors in 2001, and they "have established theirselves as a leading destination store for what is good and healthy, tasty and nutritious, healing and restorative"!! We love Sonas' ethos, and love their range of products that they sell (check out their Instagram to see what we mean!).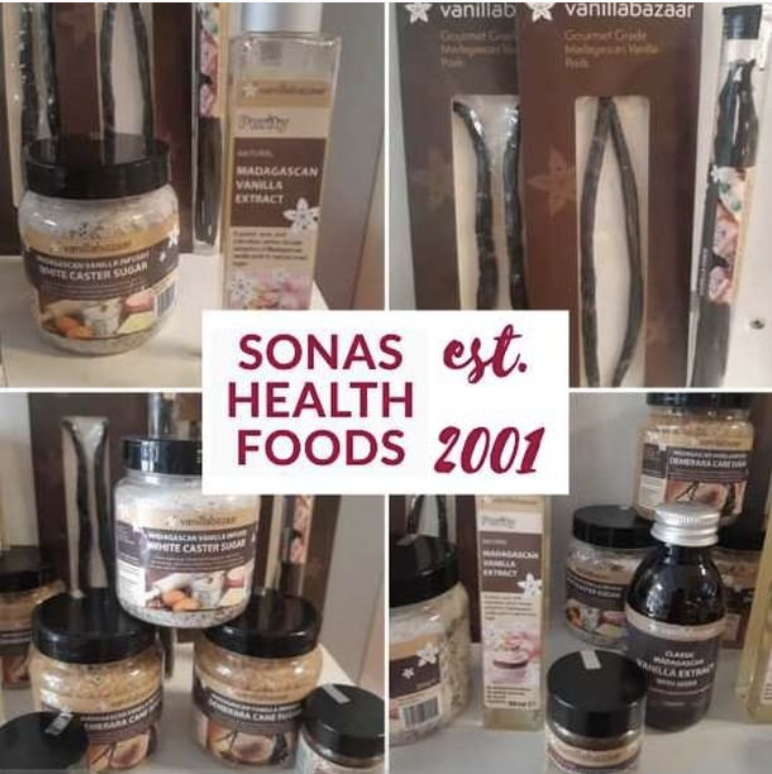 Their opening hours are as follows:
Mon-Fri: 9:00 AM - 6:00 PM
Sat: 8:00 AM - 6:00 PM
Sun: Closed
So, if you're thinking about visiting, then we'd definitely advise it!
Sonas can be visited online at https://www.sonashealthfoods.ie/ ,where you can find a lot of amazing products, and find out what else they stock. For example, brands such a Nairn's, Pukka, Doves Farm and BioCare, all feature in their store. This is how you know that they only sell the best!