What is our Organic Madagascan Vanilla Caviar? Few companies sell Vanilla Caviar, so we are extremely proud to be able to bring this incredible product to you. However, what is Vanilla Caviar, and why haven't you heard of it before? Vanilla Caviar is made up of the seeds of the pure Madagascar Vanilla beans that we sell! The potent seeds from inside our pods have been scraped out for your convenience and come in a jar instead. This way, you still get the exotic flavour of vanilla, without the labour that is involved in splitting and scraping the beans in your kitchen.

But, how many pods are packed into one little jar? So, there are around 40 pods in one jar! While the jar may look small, a little goes a long way, due to the concentrated nature of the pods! Our caviar is the most concentrated form of vanilla that you can get with any processing of the bean. Usefully, this variant is also organic which means that the pods have been carefully looked after without the use of pesticides; this ensures that you are receiving only the finest quality products that won't harm your health like some other brands that may be on the market (we don't like pesticides, they aren't very friendly)!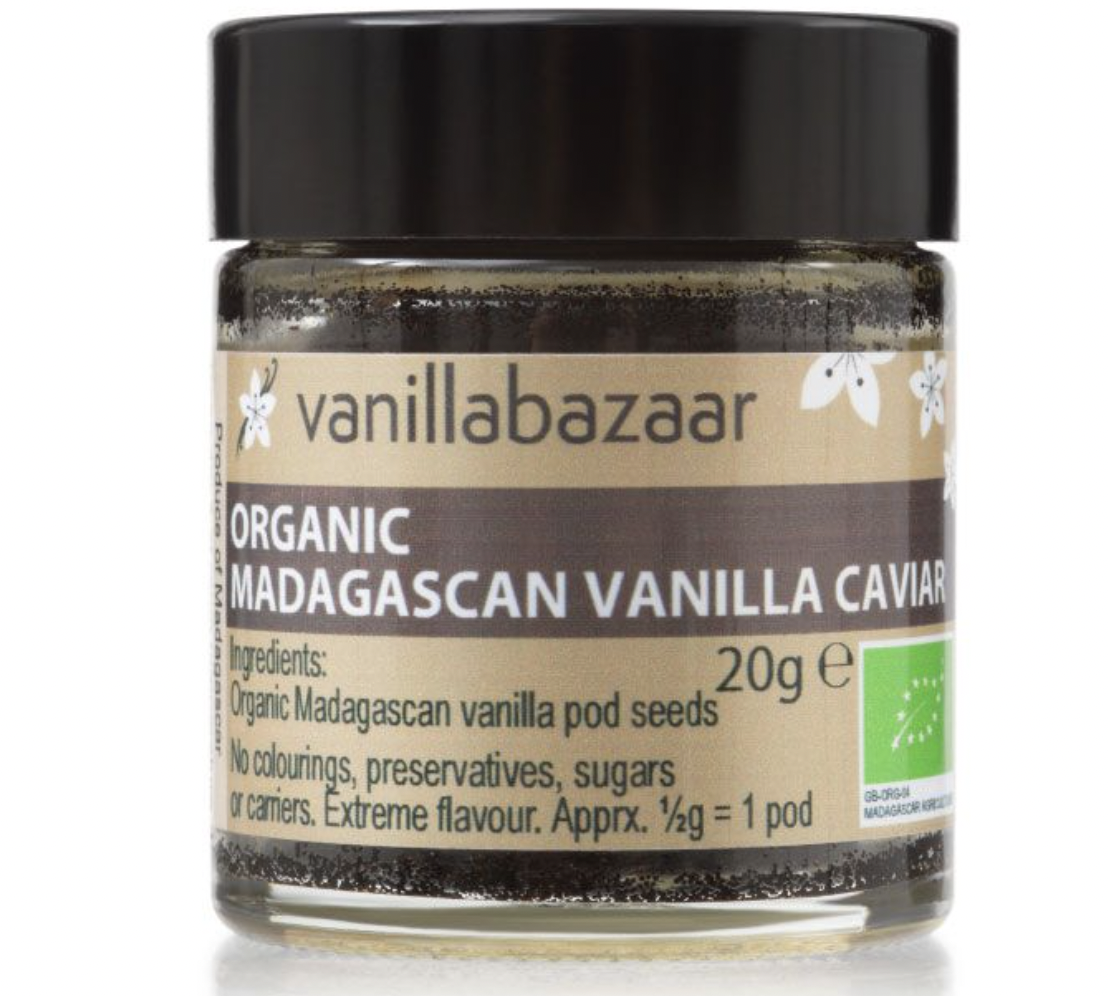 The best part is that it comes at a very economic price, in regards to the aforementioned equivalent number of pods in one jar. For example, our 20g jar of our caviar retails for just £37.50! That's less than 95p per pod, which is incredible, due to vanilla being pricier than silver and gold! Make sure you pick up a jar quickly though, as the stick of this product does not last long and is very seasonal! Vanilla is a versatile spice used in food and cosmetics, but can also be included in medicine nowadays! However, 97% of vanilla used is artificial, due to the price! However, at Vanillabazaar we hope to break down that notion, by having no middle-men for our vanilla; it comes directly through out agents acting for the plantations in Madagascar. These savings are then passed onto our customers without compromising the farmers' income and quality of life.