Babna's Patisserie is a Manchester-based bakery, specialising in bespoke cakes and bakes for all occasions! These bakes are also dairy-free, vegan and gluten free, meaning that just about everyone is catered for! Their work is mainly on Instagram, predominantly, and orders are placed through their direct messages. They state on their Instagram Questions and Answers highlight that their inspiration comes from baking research and their travels, with new ideas being generated all the time! Further to this, the exploration of new countries allows for new products to be discovered, ultimately inspiring further bakes!
We'd like to repost two of Babna's bakes for you, that utilise our vanilla. This may give you an idea of your own bakes and cakes that you'd like to make! Please head to Instagram.com/babnaspatisserie for all information and these recipes! Please note that these are full reposts from their page.
First up, a Pistachio, Chocolate and Strawberry Cake!"Native to the Middle East pistachio is known to be one of the oldest flowering nut tree. There are archeological evidence in Turkey, suggests that these nuts have been enjoyed as early as 7,000 BC! They flourished in hot climates and quickly spread from Middle East to Mediterranean. They soon became a delicacy for the upper society and explorers. Over centuries, pistachios has been used as dyeing agent, folk remedy for ailments ranging from toothache to sclerosis to the liver. With high nutritional value and long storage life, pistachios were treasured amongst the explorers and indispensable travellers item.
Pistachio. Rich, sweet and earthy. They have travelled from far countries across ancient silk roads that connected to China with the West. In 1884 they reached California and were known as, 'garden trees' then in the 19th century they were introduced in the English - speaking world."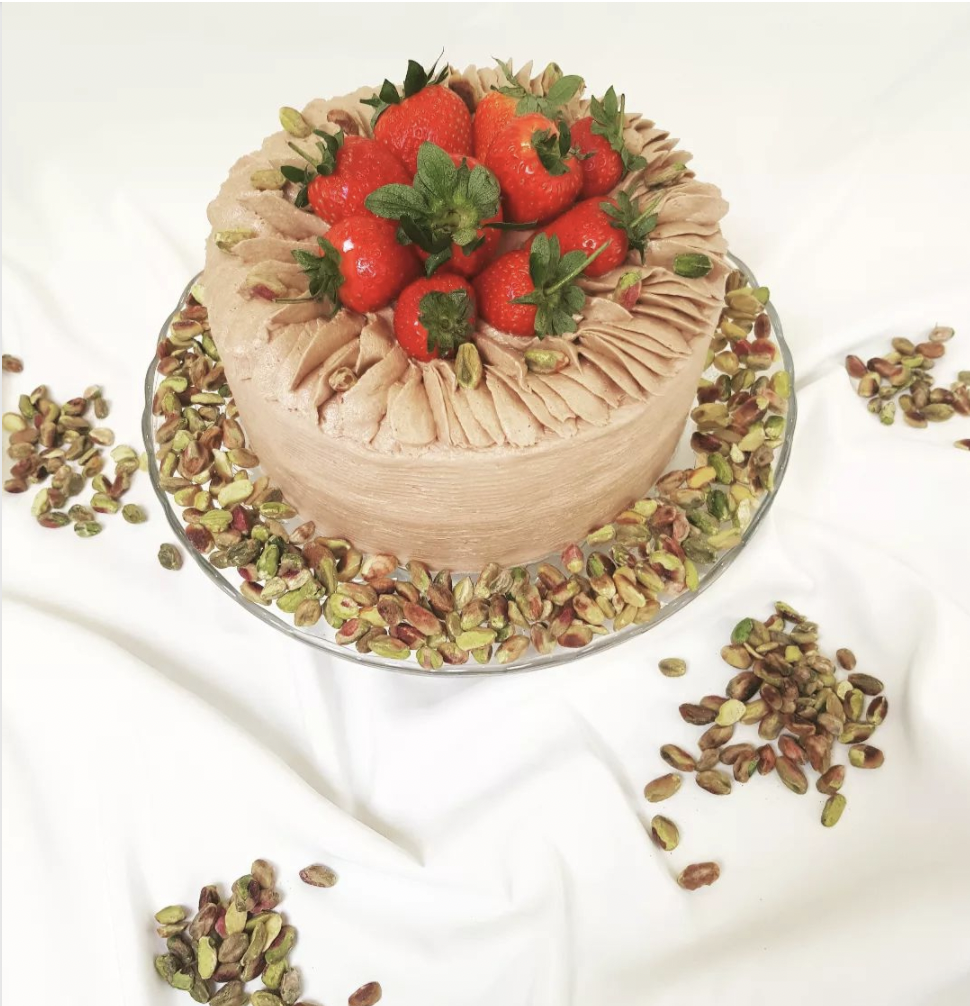 Another of Babna's bakes is this lovely gluten free, chocolate cake with fondant decoration! This time, in the shape of a lady bird (or ladybug) "Here are some fun facts based on these pretty, graceful and harmless little friend of ours.. Ladybugs.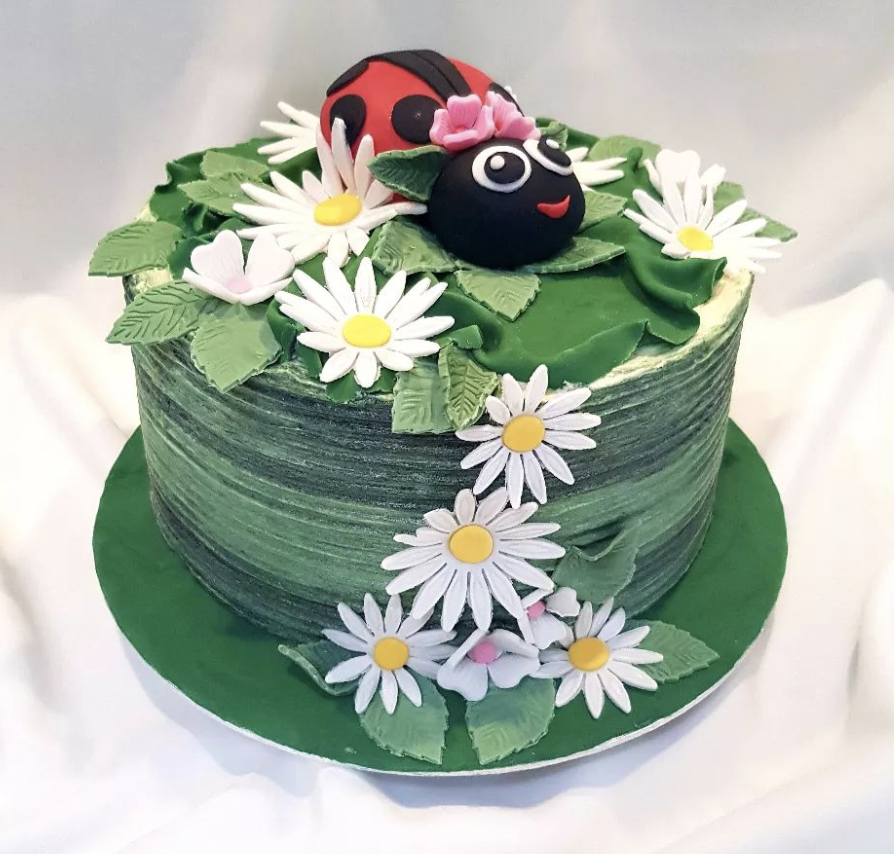 Should one land on your hand, it's believed to be a totem of good luck. They are a symbol of protection, as their red shell protects them from predators and with their delicate wings they use as shield. The number of spots they have, corresponds to the number of months they will pass before your wish for true love comes true. A seven spotted ladybug can consume 5000 aphids in a year! There are many more fun facts, for me the best fact is.. On a gloomy day, a ladybug never fails to bring a happy smile. Happy peaceful Sunday my friends.