Welcome back to another post, showcasing the amazing work of some of our lovely customers, and bloggers. This photo that we want to show you today is of an absolutely gorgeous panna cotta that was lovingly made by @nourkandler (who you can find on Instagram).
The Kitchn (website linked below) explains that panna cotta is a dessert that is made of dairy thickened with gelatin. It originated in Italy and its name literally means 'cooked cream'.
https://www.thekitchn.com/how-to-make-panna-cotta-cooking-lessons-from-the-kitchn-200070
Nour sent us this lovely photo of her Panna Cotta to show you, for which she used our Purity Extract (the specks are visible in the picture):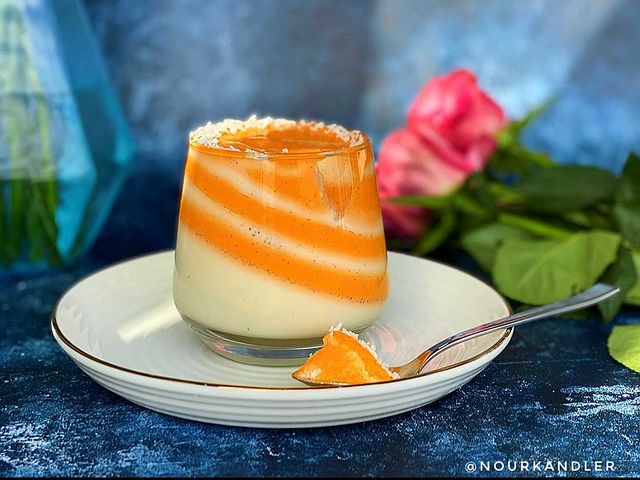 Nour commented: "The extract is amazing and quite intense in flavour!"
We can't wait to see what you make next, Nour!
If you would like any of your food which has incorporated our vanilla to be featured too, tag us in a post featuring your creations.
For any queries, either email us or drop us a DM on Instagram.