VERY VANILLA baked oats!

We're mixing it up this morning with some baked oats from @foodfindslucy.
Oats. Oatmeal. Porridge. Whatever you'd like to call it! "Oats are rich in soluble fibers which help in lowering cholesterol levels. These soluble fibers help increase intestinal transit time! A very healthy breakfast option - you can spruce your oats with fruits and crunchy nuts."
What's great about this breakfast is that it's a family-friendly option, and quick batches can be made at any one time! Anyone can eat it! This option makes things a whole lot easier. Once cooked, you can whack on some more toppings, and you'll be on your way and set up for the day!
Adding our vanilla is also a great flavouring! Vanillabazaar's Madagascan vanilla powder is totally pure, as the only ingredient is vanilla pods. There are preservatives or colourings added to our products.

Premium vanilla powder is usually created by taking quality vanilla pods and crushing them in a special cryogenic mill which freezes the pods first and then crushes it into a fine powder.
This is done in special food grade metal with specialist vanilla grinding blades. This process makes sure nothing is lost during the grinding process and we obtain a pure products with all of the flavour characteristics of the original pods. Premium powder has a high vanillin content and is consistent in particulate size and quality.

Available in Organic as well as Fairtrade variants in both retail packaging but also in wholesale packs. Current batch vanillin content is over 2% which is the best in the market and double most standard variants.

To make this great creation, add:
• 45g of oats, protein powder and milk to an oven-proof dish (like this one from the @oatpantry )
• Mix in chia seeds and @vanillabazaar vanilla powder to the mix
• Bake for about 30 minutes at 180° Fan
• Add your toppings (today, @perkierfoods crunchy peanut bar!, banana, @alpro vanilla, PB, more @vanillabazaar powder, and a few pumpkin seeds!)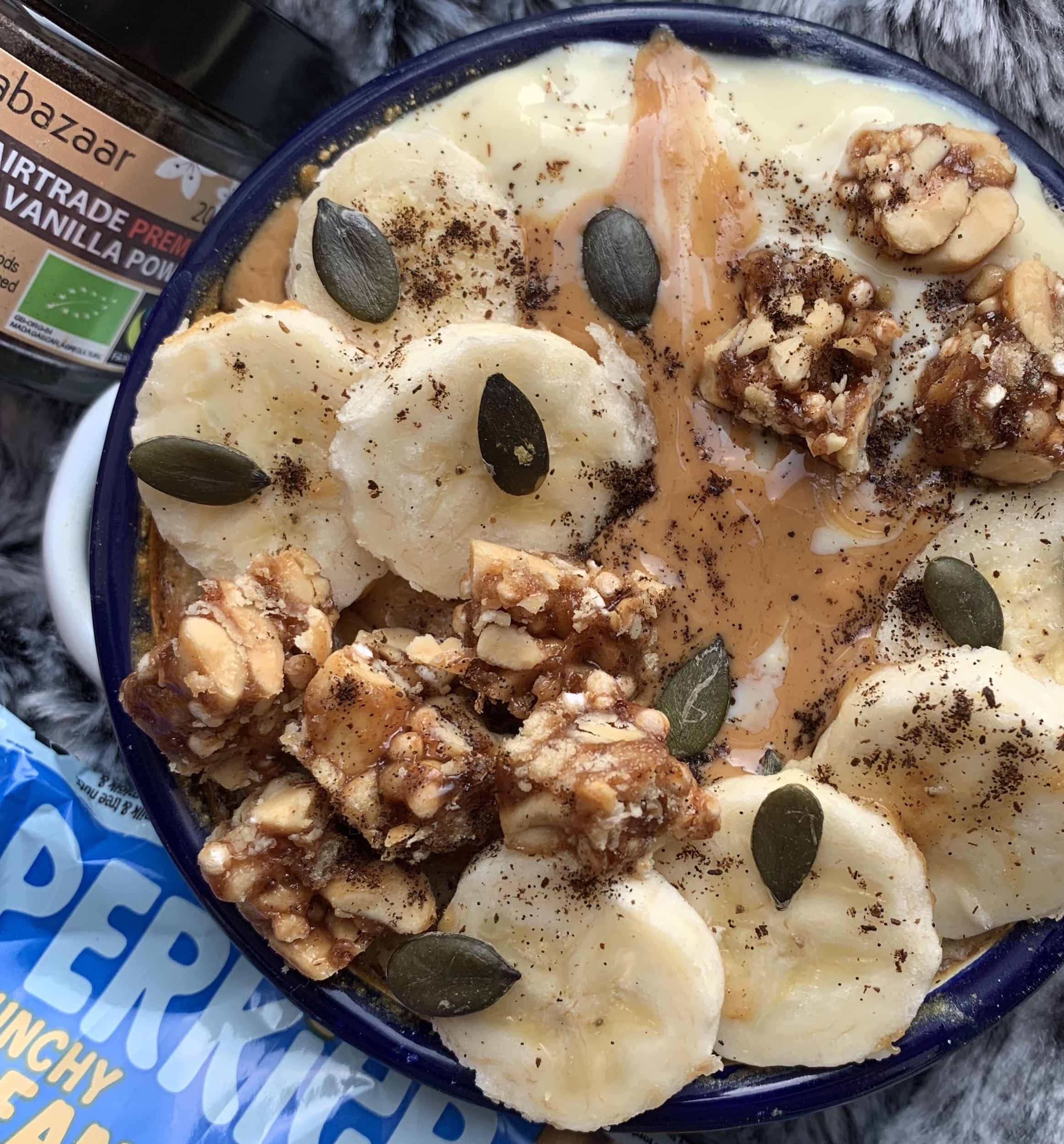 Sources:
https://food.ndtv.com/health/benefits-of-oats-1234330
https://allnutritious.com/healthy-porridge-toppings/