Look at all of these yummy vanilla pods! Thousands of pods, all ready for bundling, line the tables in these photos. Sakina, one of our lovely owners, has visited Madagascar on numerous occasions, where she dives deep into the lifestyle and culture of those who care for our crops, and who benefit from our participation in the Fairtrade scheme. On one of Sakina's trips to Madagascar, she had the chance to take these amazing photos that are displayed throughout this blog, in which the laborious process of sorting our vanilla pods out is displayed.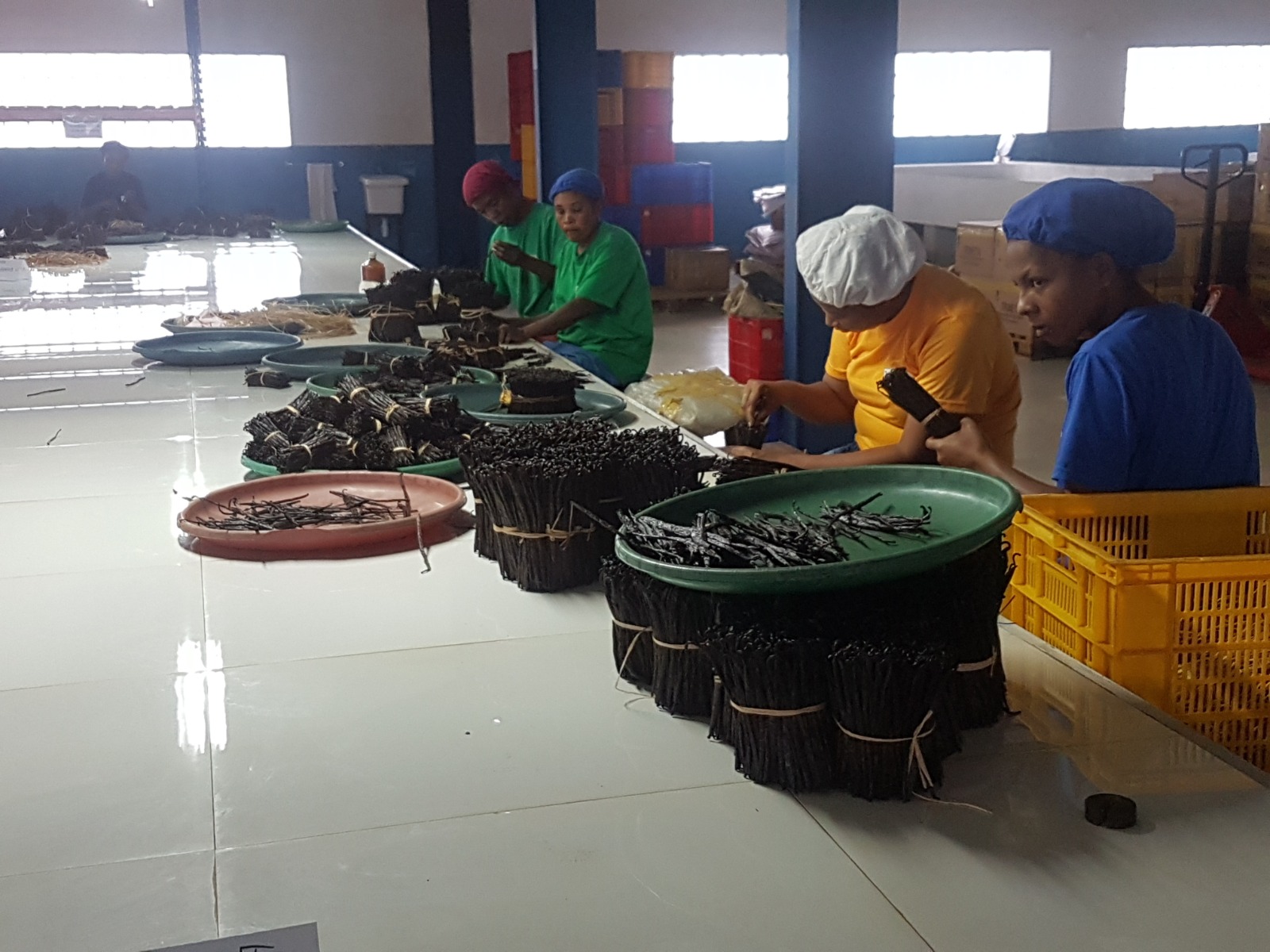 Madagascar, also named 'Red Island' (due to its soil colour), owes many natural resources. Vanilla, considered as 'Black Gold', is one of them. Our pods are mainly grown in the SAVA region (Sambava, Antalaha, Vohemar, Andapa) located in the North East part of the Island. This heavenly scented spice is mostly used in desserts but can also be paired with seafood and white meat too. Have you tried vanilla in a savoury dish? Comment below!

Once picked (and still green), the vanilla pods are sorted by quality and are subsequently graded on their appearance and feel, into different grades.You may have seen on our VanillaBazaar page that we sell essential, premium, and gourmet pods. If you navigate through our website, you can learn more about each type of these pods, on an individual basis. However, in general, the grade that a pod is categorised into is based on the length, appearance (colour, sheen, presence of any splits, presence of blemishes), and moisture content!! We know that the aroma of the places where they are checked is absolutely gorgeous. Sakina has experienced these many wonderful smells.

Once bundled, the pods are ready to be shipped to many small businesses, such as ourselves. From here, we supply to a number of wholesale customers, who use our vanilla for commercial purposes; whether that be using it in their ice cream, their bakes, or in their cookery schools or restaurants! These pods have a good vanillin content and sizes less than 13cm - they are perfect for extraction purposes!