Single-serve puddings. They're great in so many ways! Whether it be reducing food waste (which is something that you can feel good about), or just getting the right amount of food, they're perfect whatever the occasion. In this respect, we LOVE sharing so many of these single-serve dishes that you have made. Just grab the ingredients from your pantry or cupboards, grab a type of our vanilla, and you're ready to go!
For example, look at these delicious superfood chia puddings made by @luminousbowls (on Instagram) !! All credit goes to Harps for these amazing creations. Check out the full re-post here: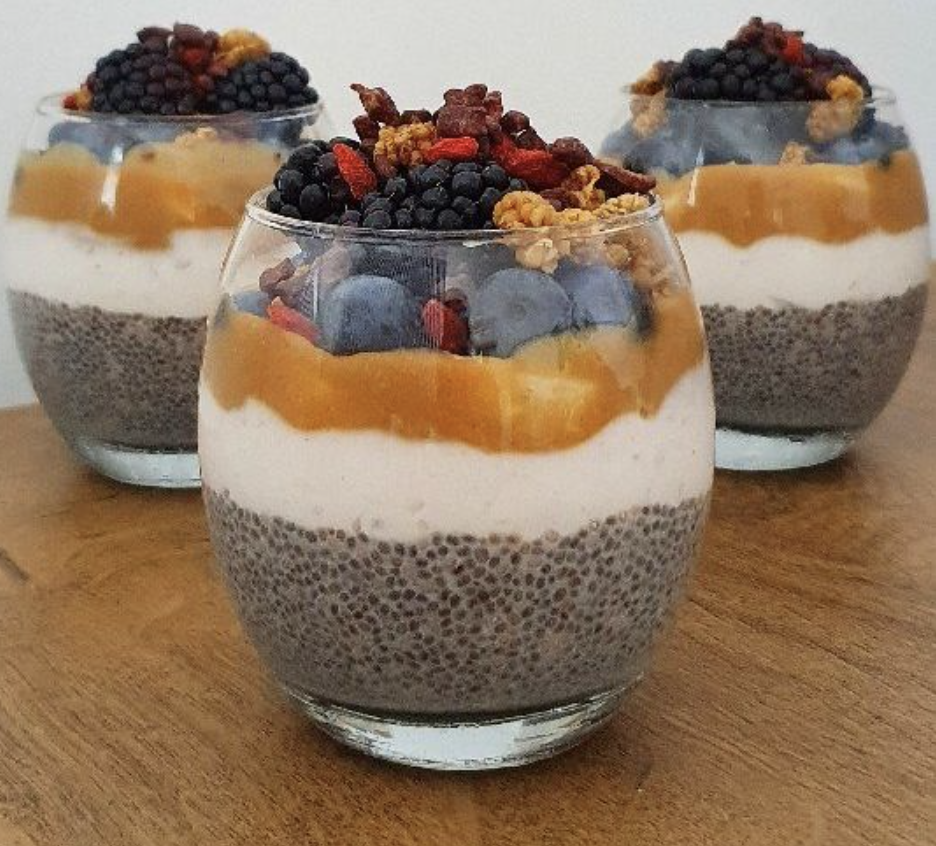 (First layer - Chia Pudding, Second Layer - Sea Moss Yoghurt, Third layer - Salted Tahini Caramel). There are many health benefits to chia seeds, such as that they contain quercetin, an antioxidant that MAY reduce your risk of developing several conditions, including heart disease.
We also have these splendid looking pots, made by our very own Sakina. A clear winner in this dessert! Here, we have Mango vanilla mousse and crème chantilly verrines!

This pyramid of delightful desserts has many layers! The bottom, biscuits boudoirs; the second, mango vanilla mousse; and the third layer, the cream. It has then been topped with mango pieces.
Sakina used our caster sugar to make the cream chantilly! How creative! What is your favourite layer of these desserts?